Rosehill Cemetery is one of my favorite places in Chicago. I like to visit any time I need to clear my head and remember that I'm on the green side of the grass. This land in Chicago was originally called Roe's Hill, named after nearby tavern owner Hiram Roe, but a mapmaker fucked up. Mapmakers are always doing lazy shit like that.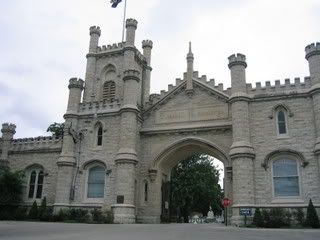 The historical plaque on the entrance:
Rosehill Cemetery Entrance
William W. Boyington, architect
1864
Designed by the architect of the Old Chicago Water Tower and predating it by five years, the Rosehill Cemetery Entrance is a rare Midwestern example of castellated Gothic architecture. Many prominent Chicagoans are buried here in plots marked by distinctive memorial sculpture.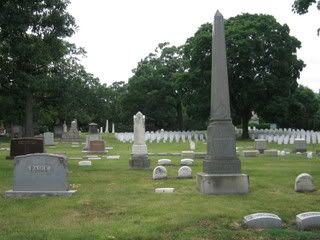 Rows of Civil War graves in the back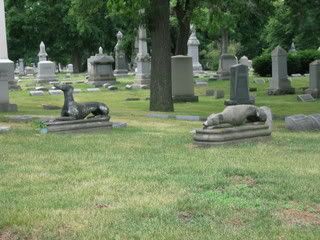 The dog on the left perks up when he smells Snausages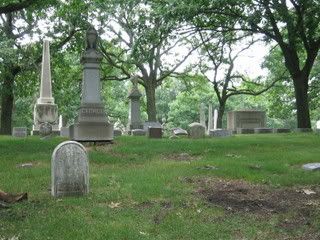 This here's Zombie Country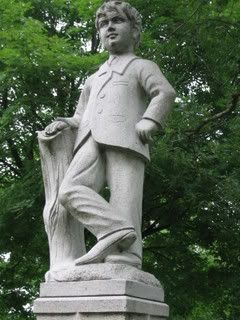 Such a dapper child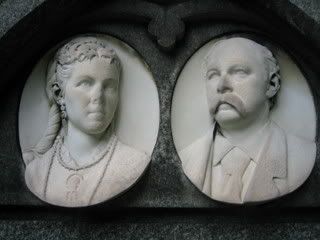 "Darling?"
"What?"
"Darling?"
"I said 'what'."
"Nothing. I love you."
"Mm."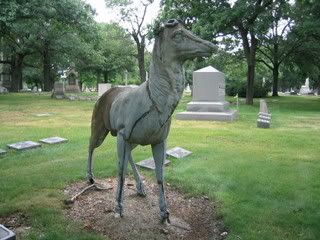 I found a buck!
"Ohh dear," said the buck. "You can take my picture, but you can't make me smile. Somebody broke off my antlers.
Harumph!
"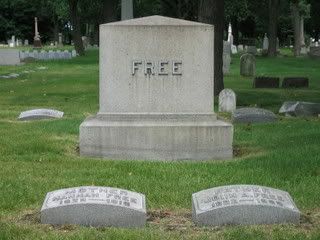 This gravestone was free. So I took it.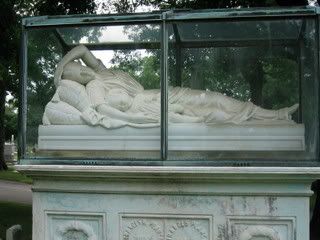 This statue is said to be haunted. A white mist fills the glass on the anniversary of her death. I'll believe it when I see it.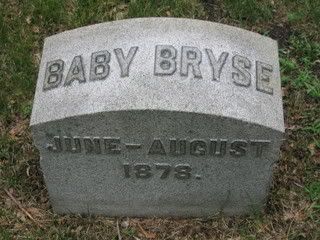 We all shuffle off this blasted rock. Some sooner than others.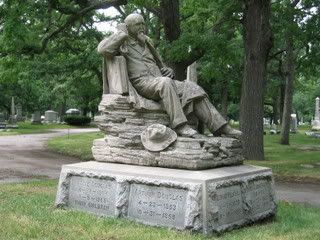 Uncle Leo loves the camera and the camera loves Uncle Leo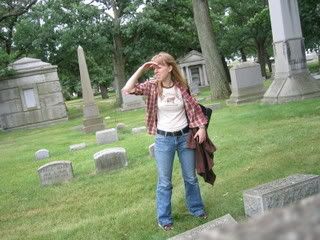 The part of the afternoon when I couldn't remember which way my car was